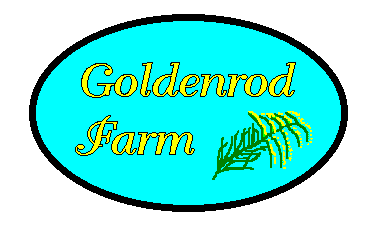 Please use the index at the left to travel around our Farm, we hope you will enjoy your visit. Click here

to break out of someone elses frames.
Add your homestead link to our page, just send the URL and a description to our e-mail address.

people have visted Goldenrod Farm since March 1999.