Goldenrod Farm Photo Album
Fourth of July 1997, That's me in the clown suit with Charlie the mini donkey and two Toggenburg kids.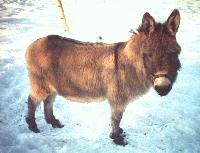 Our new addition Charlie.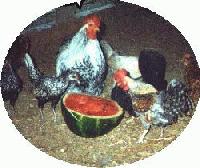 This is PJ and his crew having a summer snack. Pj is a Silver Penciled Cochin Bantam, also in the picture are Silver Seabright Bantams, Crele Old English Game Bantams and Mille Fleur Bantams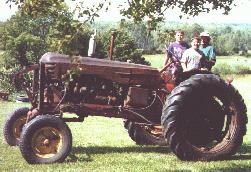 The old farm tractor with grandkids Dylan and Colin.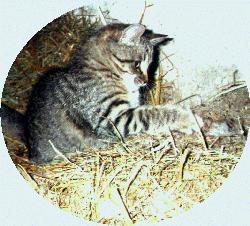 This is Sammy our new barn kitten, as you can see she is doing her job keeping the mice down.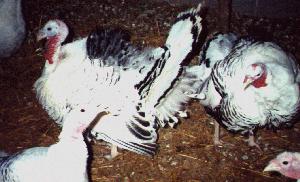 Royal Palm Turkeys showing off.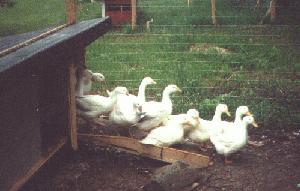 The ducks just about fly out of their house in the morning to get to the pond.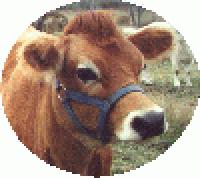 Have you ever seen such a sweet face? When we got Buttercup she was just a little thing about 50 lbs!
Since it's almost lambing time I thought I would throw in this picture of Leah and her twins from another year.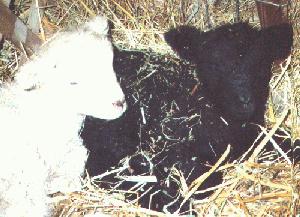 And Leah's twins from last year!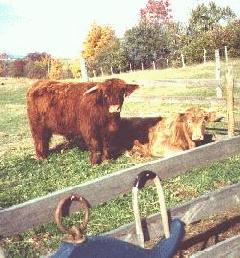 This is a picture of Mac & Andy our Scottish Highland steers. They are just about 1 1/2 years in this picture. Mac is buff colored and Andy red. You can see their neck yoke in this picture hanging on the fence. Their horns are getting large and soon they will have to have a head yoke instead of the neck yoke.
Pictures in this page will change often, so come back again!
people have viewed these pictures.
Back to Goldenrod Farm.